Preserved Saline solutions (355mL/bottle): best for rinsing contact lenses before inserting your contact lenses.
Not intended for storing contact lenses.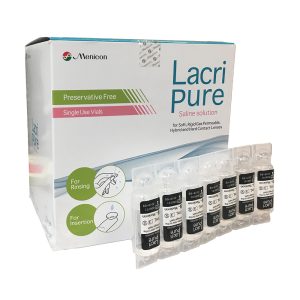 Preservative Free Saline solutions (98 vials/box): best for inserting Scleral/Hybrid contact lenses and rinsing contact lenses before insertion.
Not intended for storing contact lenses.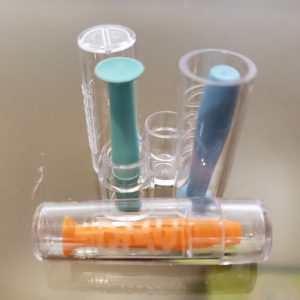 Gas Permeable (Hard) Contact Lens Removers
DMV Ultra (Contain natural rubber latex)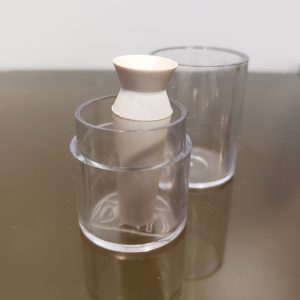 DMV Vented Scleral Cup
Inserting tool for hybrid or scleral contact lenses.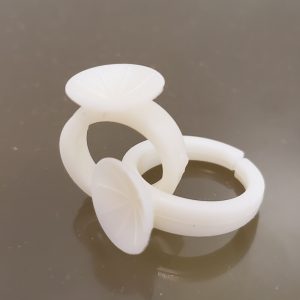 EZI Scleral Lens Applicator Ring
Ring size: Reg/XL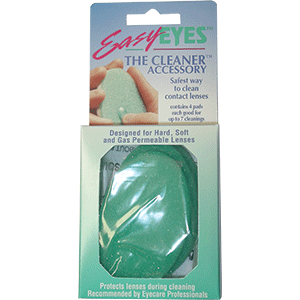 Easy Eyes Contact Lens Cleaning Pads
Designed for Soft and Gas Permeable Lenses. (4/pk)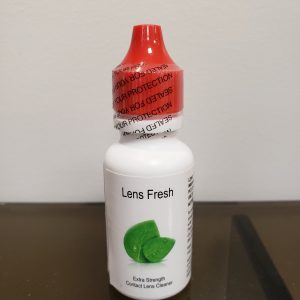 Lens Fresh Extra Strength Cleaner
Alcohol-based cleaner for soft and GP contact lenses.
Do not soak lenses in Lens Fresh!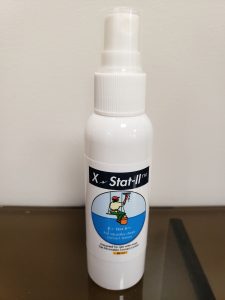 X-Stat II Cleaner
For Gas Permeable contact lenses only.
Do not soak lenses in X-Stat II!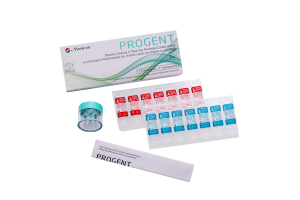 Menicon Progent
Progent cleans lenses and loosens and removes surface protein deposits after a short soak without manual rubbing.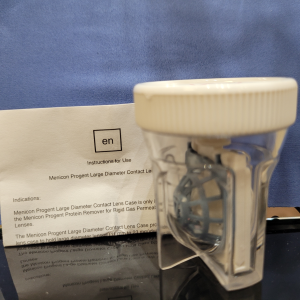 PROGENT Large Diameter Lens Case
Use in place of case in Progent Kit
Not to be used with Clear Care or other hydrogen peroxide systems.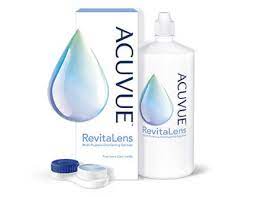 ACUVUE RevitaLens Multi-Purpose Disinfecting Solution
ACUVUE® RevitaLens MPDS disinfects like a peroxide with the simplicity and comfort of a multi-purpose solution.1-4 With ACUVUE® RevitaLens MPDS, you can be assured that your patients will experience exceptional disinfection and all-day comfort.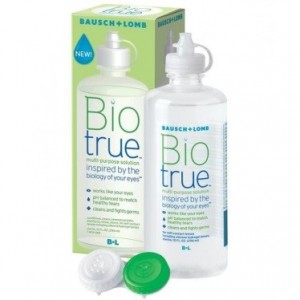 Biotrue Multi-purpose Solution
Contains Hyaluronan(HA), a moisturizer found naturally in tears.
Up to 20 hours of Moisture
pH balanced to match healthy tears
Keeps healthy tear proteins active.